Layzell Dreger & Associates Giveaways & Contests
Layzell Dreger and Associates is proud to support local businesses in the Nanaimo and Vancouver Island areas. Our team is proud to increase the company's brand awareness, while providing our community with the opportunity to win some amazing prizes! Check back often to see what our latest giveaway is about.


For Those Who Loves Coffee Giveaway
GIVEAWAY TIME - WHO LOVES COFFEE
Enter to Win a Sleek Single Serve Pod Brewer

TO ENTER: Follow Layzell Dreger and Associates Facebook page and comment what you love about coffee. Then simply "like" Layzell Dreger & Associates' Facebook page and you are entered to win.

For an extra entry, just share this video to your page. Page must be public for us to see.

For an extra entry, you can head on over to our instagram page and like the giveaway post.

Giveaway winner will be announced Feb. 21st.
Valhalla Giveaway - Win a BRAND NEW Kayak
Here is a photo of our lucky winners of this giveaway: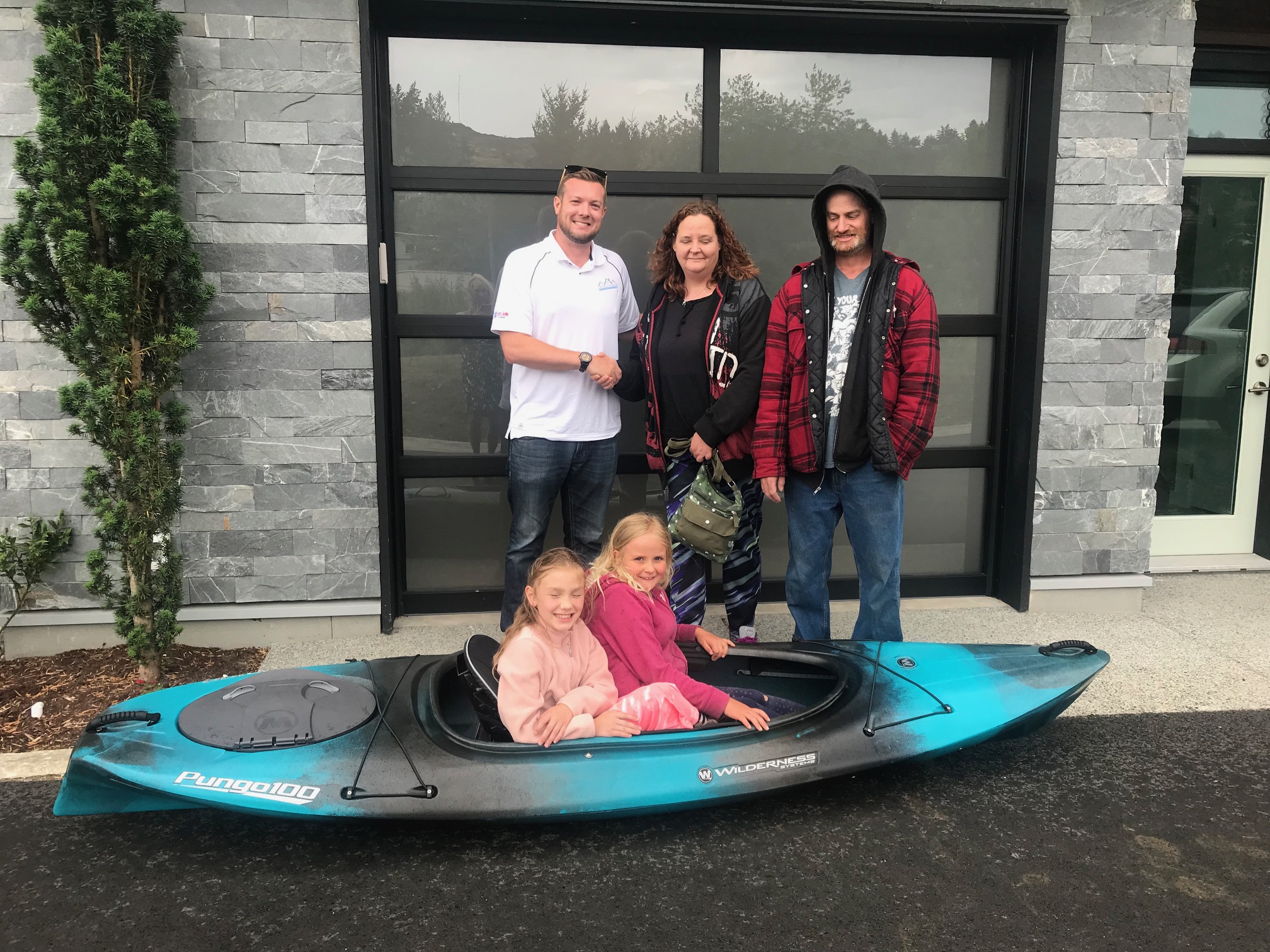 Layzell Dreger & Associates - Past Giveaways
Throughout the year, Layzell Dreger & Associates likes to give back to their community in different ways. Because of our valued clients, family, friends, and other members of the community, our giveaways continue to be a success.
Here are a few of the businesses that we support through our partnerships that include Cure Soap, Timber + Gray, and Mazda Nanaimo: