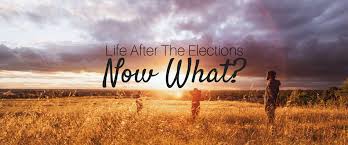 Passionate.  That is one of the kinder words used online to describe my support of the recent by-election in Nanaimo.  This is the city that I have been raised in, work, and am fortunate to now raise my own family here.  I am dedicated to serving my community, and I appreciated reading differing opinions, learning from engaging with others, and sharing my point of view.  I have the utmost respect for each resident who cared enough to vote, and I congratulate our elected Nanaimo's next MLA, Sheila Malcolmson.  I also want to thank each candidate who put their name forward to represent our incredible city.  Regardless of political party, each candidate gave their time and energy to ensure that our economy is strengthened and that Nanaimo benefits from the spotlight thrust upon it.
Where do we go from here?  For many of us, we now focus our efforts on working together to make Nanaimo the best city possible.  I look forward to being part of this, and supporting my community.  I am committed to providing my clients with the best possible real estate experience each and every time.  
I look forward to hearing from you and helping you with your real estate needs and creating a vibrant city for my children to love as much as I do.  I want to ensure that my clients are kept updated as to the local real estate market, so I hope that you will enjoy reading a fresh and unique perspective on topics that include financing, mortgages, real estate and investing.  I will leave politics to the politicians now...