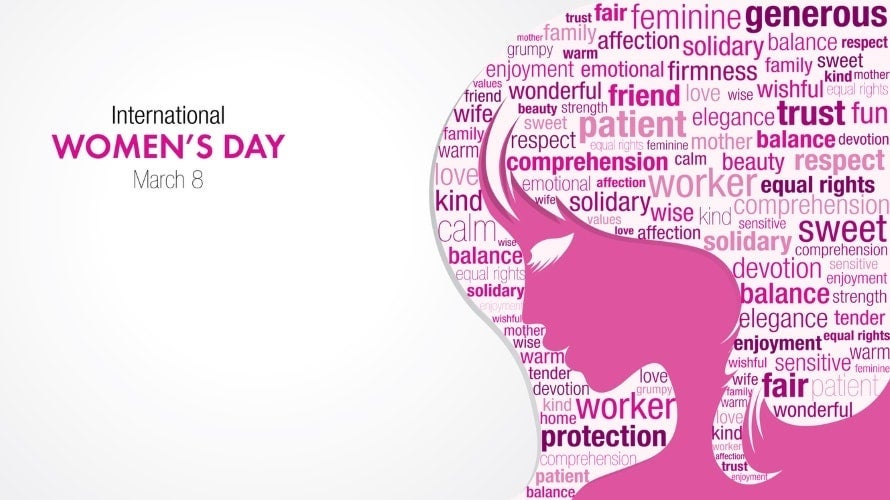 On March 8, we have the opportunity to celebrate Women's Day.  There are many ways to embrace this special day - whether it is thanking those women in our lives who inspire or support us, or simply by supporting women-owned businesses.  However, before you run out and buy several bouquets of flowers, you might be interested in learning the facts behind Women's Day.
It is believed that Women's Day officially began in North America in 1909, when a group of members from the Socialist Party of America protested the unfair treatment of garment workers and their unsafe working conditions. In 1911, several European countries held an official International Women's Day and over 1,000,000 individuals attended multiple rallies focused on worker's rights, education and suffrage.  However, it wasn't until March 8, 1975 that the United Nations recognized it as an official holiday - and that year marked International Women's Year.  Since that time, March 8th has marked the official date of Women's Day throughout the world.
Layzell Dreger & Associates wants to celebrate International Women's Day by celebrating local female business owners.  CURE Soaps is a Nanaimo-based soap and skin care products company that sells high-quality, all-natural bars of soaps, serums, salves, body butter and other exceptional products.  We are giving away a gift basket of CURE Soaps products to one lucky winner later this month.  All you need to do is visit our Layzell Dreger & Associates Facebook page and like our page and comment on one incredible female who inspires you the most for a free chance to win! Visit: 
https://www.facebook.com/layzelldregerandassociates/
 today for your chance to enter.
As a father to three young girls, my hope is that my daughters grow up in a world in which women are represented in more leadership roles and that they have the confidence they need to succeed in all levels of business and life. As author Sheryl Sandberg points out, "the confidence gap starts early" for young girls' as it is estimated that their self-esteem drops 3.5 times more than boys, a trend that continues into adulthood.  I have personally witnessed my daughters taking on challenges that I would never have dared to try as a child, and how my girls view themselves as equals in school and on the schoolyard.   Our society benefits from girls and women seeing their value, strength and power to change the future, and I stand behind my girls (and those throughout the globe) as they set out to conquer this new world.