We are fortunate to have amazing men in our lives that we have the opportunity to call dad.  We wanted to our personal stories as to what our fathers mean to us this Father's Day.  So, we thank each dad, stepdad, uncle, brother or role model in our lives that give us the support and love to be the best possible dads we can be to our own children.
DUSTIN LAYZELL: My Father.  My Hero.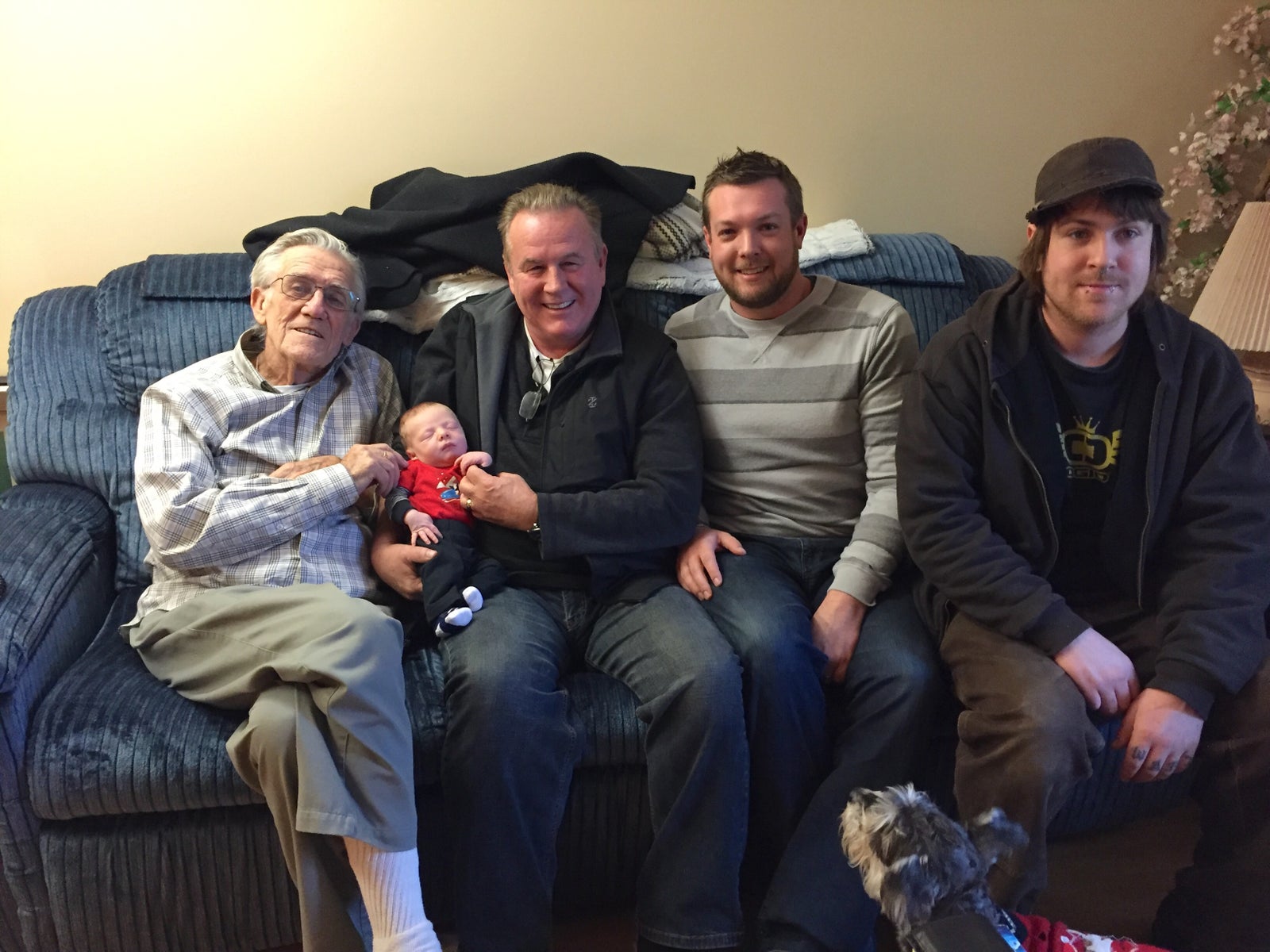 Selfless.  If I had to choose just one word to describe my dad, Steve, that would be it.  He has taught me to think of others before yourself and to worry less about the small hiccups in life and things that are beyond your control. 
My dad was born in Richmond but moved to England as a small boy for a few years.  Perhaps, this time spent overseas gave him a desire to dream big and see the world a little differently than most. In 1989, Steve and my mom, Barb, packed up my brother and I and relocated to Nanaimo to allow my dad to take on the real estate course.  Steve passed his real estate exam and went on to have a very successful real estate career in Nanaimo for over 20 years in Nanaimo. Without his guidance when I began my career as a Realtor, I wouldn't be where I am today.
Throughout my childhood, my dad was always there for me.  Whether it was coaching soccer or baseball while I grew up (and countless hours spent helping me hone my penalty kick and free throw skills at night), my dad was there to celebrate every victory and comfort me for every loss or injury.  My dad is always quick to smile and his laugh usually makes everyone around him laugh, so his sense of humor and self-deprecating wit made him one of the most popular dads in my group of friends.
Not only did he look after his family, but he sought to look after his community as well.  Steve was part of the local Nanaimo fire hall for over 25 years.  He even served as a fire chaplain in Hillsboro, Oregon where he was named firefighter of the year in 2018 for his work assisting families going through tragedy.  In addition, Steve was also a member of the Serauxmen Club for many years and was the president several times.  As president, he raised thousands of dollars that were earmarked to help needy families in the community.  His commitment to helping others is something that makes him not only an amazing dad, but a hero to many.
It is fair to say that my dad has had his share of tribulations, and two years ago, he was seriously injured in a car accident.  It is hard to see your dad struggle with health challenges, and yet, I respect how he has dealt with things head-on, and I know that his strength and honesty are core values that I hope I mirror for my own children.  So, this Father's Day, I say to my dad that I truly love you with all my heart and soul.  You have taught me what it means to be a man, and more importantly, a father. 
CODY DREGER: Tribute to My Mentor in Life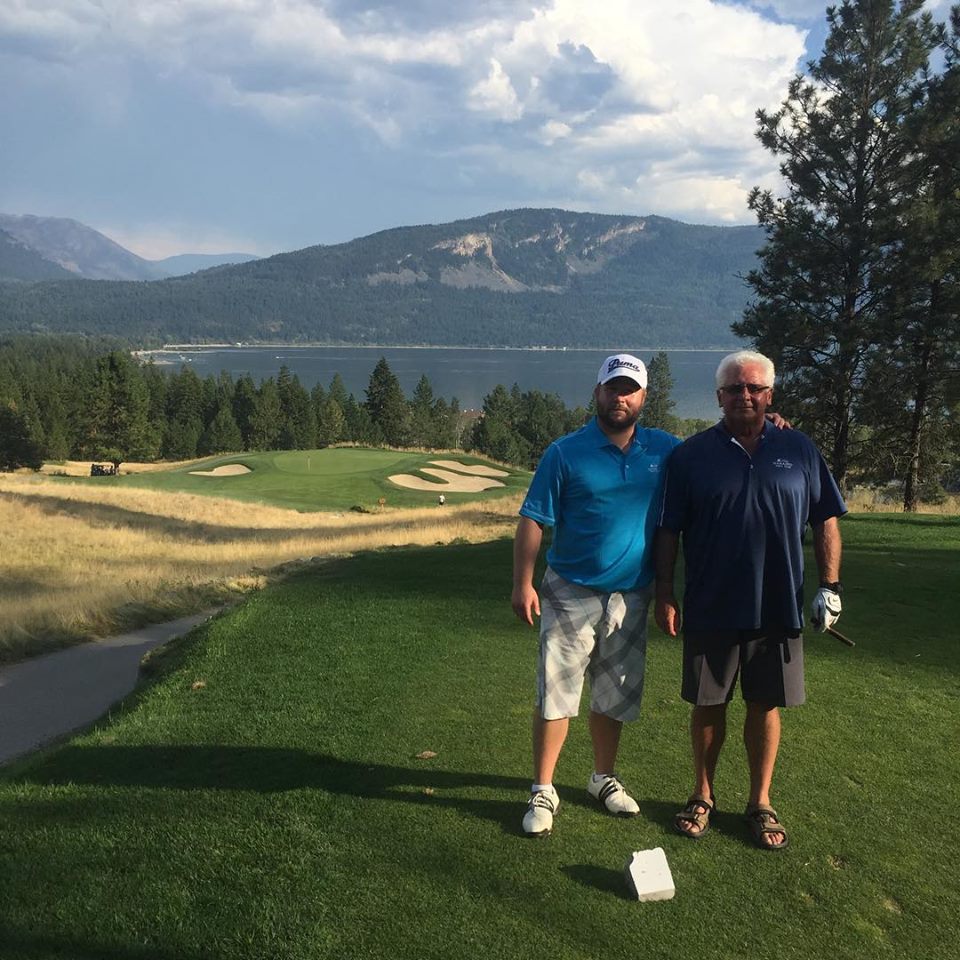 Father's Day is this weekend as it is time to reflect on the impact that my own father, Al Dreger, has made in my life.  When I think of my dad, I always remember a quote by Jim Valvano that says "My father gave me the greatest gift anyone could give another person: He believed in me.".  I have always looked up to my dad, who seemed to succeed at anything he put his mind to.  I am fortunate to be able to work on investment projects with him, and I continue to learn from his business acumen. My dad truly embraces life to the fullest and shares his joyful spirit with his grandchildren who simply adore their time spent with him.  I never tire of the shrieks of laughter that come from my backyard when my mom and dad arrive for a visit.  He can make even a simple family meal seem like a party, and it is always fun to get out golfing with my dad.  Some of my best memories of our time together have resulted from our boys golf trips (even if our golf scores weren't PGA worthy).  My sister and I have been so fortunate to grow up with a dad who has embraced his role passionately, and there are simply no words that I can share that aptly convey the love I have for my dad. I think it's pretty funny that when I purchased my vehicle, my dad spent so much time asking questions and test driving my own car that he ended up going out and purchasing the same vehicle (in a different color) a short time later.I don't want to get too sappy, and I know that my dad enjoys a good laugh, so I wanted to share one silly story about my dad.  He was once asked by someone if my mom was his daughter!  I want to clear up any suspicions and say that this is not the case, but that I get my looks from my mom. Ha ha. So, THANK YOU dad for being the best role model, business mentor, and golfing partner that a son could ever ask for.