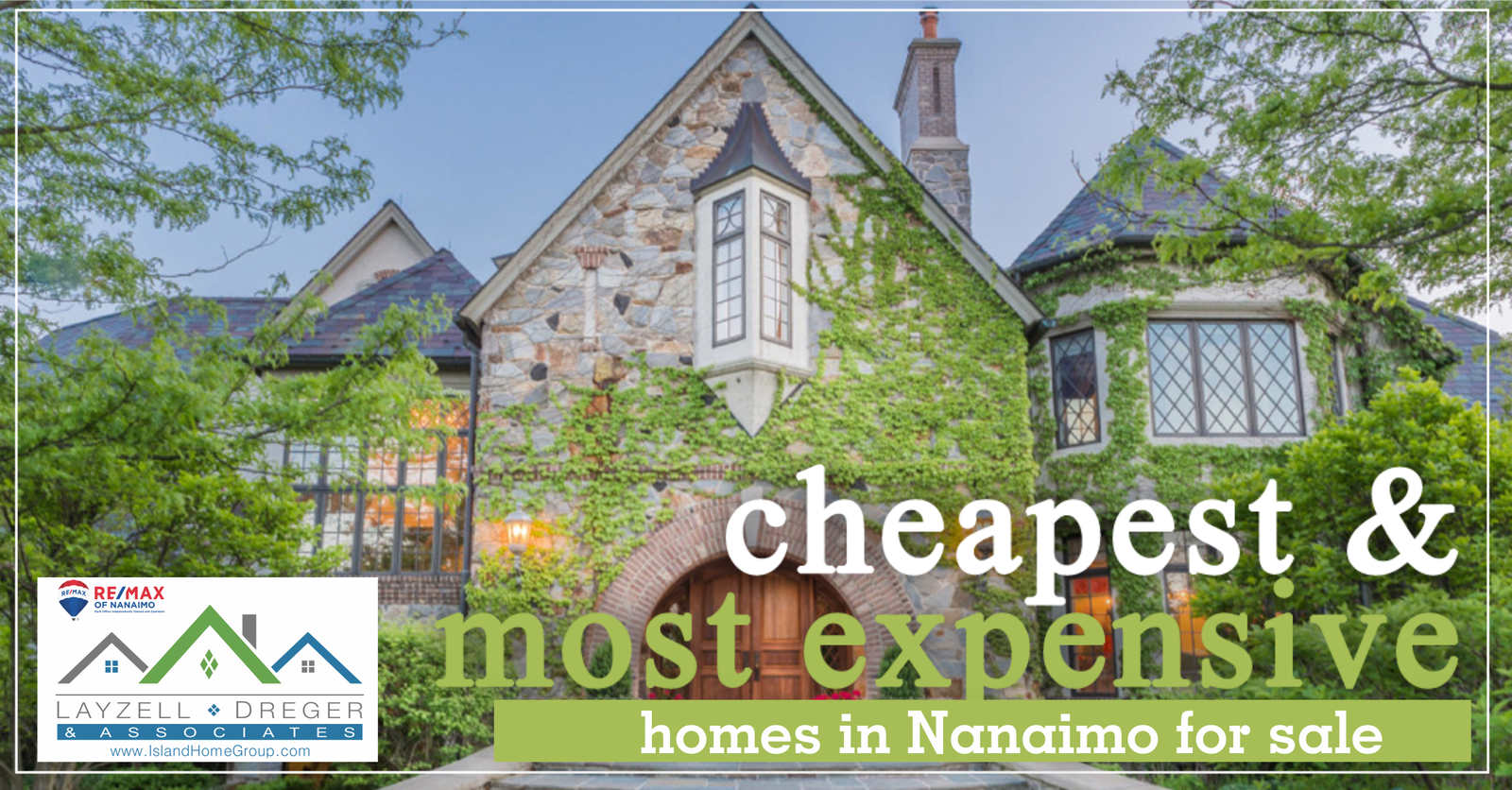 Earlier this week, our Layzell Dreger & Associates team was contacted by a potential client who was inquiring about real estate in Nanaimo.  The buyer, considering a move from Eastern Canada, mentioned that he had several dogs and wanted to buy his forever home with a budget of no more than $125,000 in Nanaimo.  For many, until you purchase a home, you may not be aware of the real estate market in terms of average sale price and conditions that are specific to an area such as Nanaimo or Vancouver Island.  Because of this, I thought it might be interesting to look at the cheapest home listed for sale on MLS as well as the most expensive to put our market into perspective.
Currently, there is only one single family home listed for sale in Nanaimo for under $300,000.  This home, marketed by the listing agent as a "starter home" offers 2 bedrooms, 1 bathroom, 970 sf, and a fenced yard in Cedar.  Currently, this home has been on the market for 80 days and is listed for $299,900.
The most expensive home for sale in Nanaimo is a walk-on waterfront estate that boasts 6.9 acres of lowbank ocean front with a private bay for only $5,700,000!  There are 2 homes, a greenhouse, orchard and renovated main residence that cost $200,000 - almost as much as the cheapest home for sale!  Interestingly, this property is also located in Cedar, but features some of the most incredible views of the Gulf Islands and mainland mountains you could ever imagine.  It has been listed for sale for 28 days, but was previously listed for 393 days for the same price.
Last month, the average sale price of a single family home in Nanaimo was $593,326 so I wanted to see how many current homes were priced in that range to provide some perspective as to the market activity.  A quick search of MLS shows that there are 25 listings in Nanaimo priced between $590,000 and $600,000 which indicates that this part of the market, especially homes $500k and less are still very active with reduced inventory for buyers to choose from.
Clearly, Nanaimo's market is remaining stable, and is still much more affordable than its neighbour to the south, Victoria.  In fact, earlier this week, Victoria was given the dubious honor of being the third least affordable city for real estate in British Columbia.


If you are interested in the current value of your home or  property, please feel free to contact us anytime.  Thinking about buying your first home, downsizing or "moving up"?  Let our Layzell Dreger & Associates team provide the experience and expertise that you need to successfully navigate this changing real estate market.  You can reach us anytime at 250-751-5700.  We look forward to speaking with you.