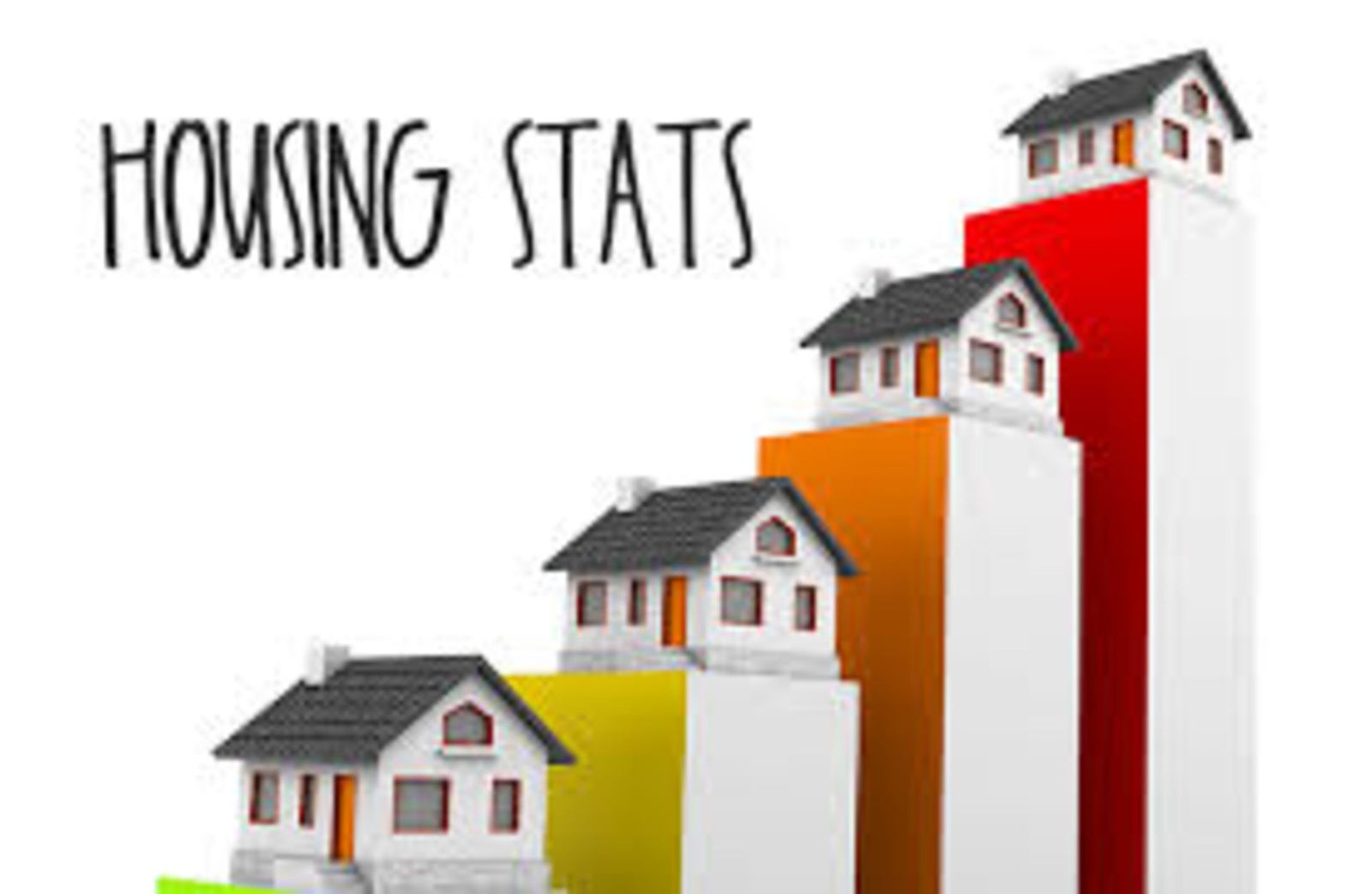 Layzell Dreger and Associates wants to share with you a snapshot of the real estate market broken down into segments for the month of October.  We have also included a bit more information as to the current inventory levels, days on the market compared to October 2018, and more.  Our team also identified some emerging trends in our market.  The market has been broken down into 4 parts - single family homes, townhomes, condos, and patio homes for easy reference.
SINGLE FAMILY HOMES:
The sale price of a single family home has not changed a great deal if you compare the last month's average sale price of $556,717 to the average in October 2018 which was $559,149.  It is taking an average of 5 additional days to sell compared to last October (which was 36 days).  Presently, there are 345 active single family homes listed for sale compared to 333 in October 2018.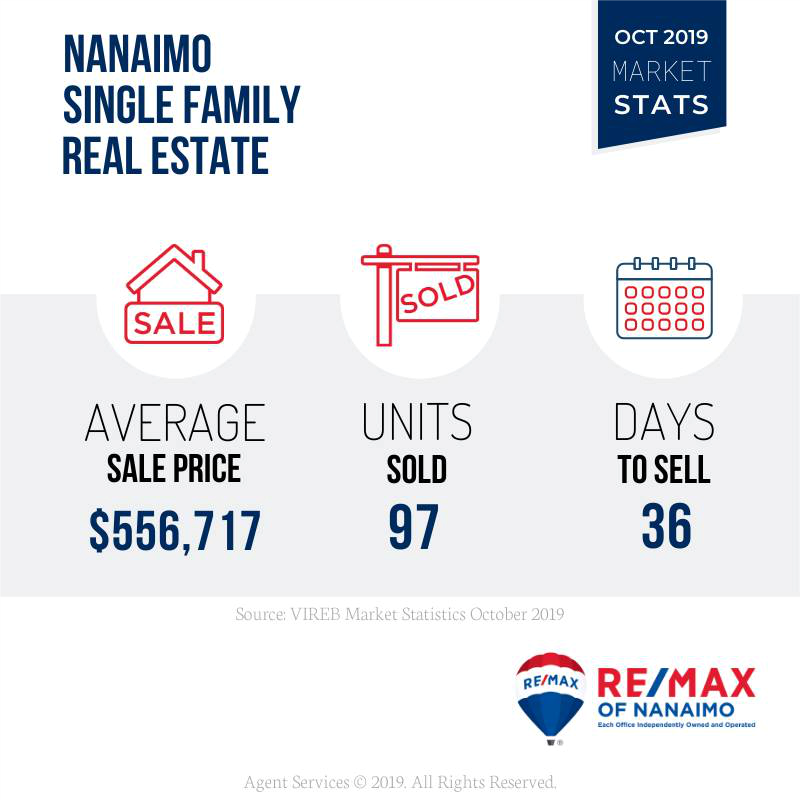 TOWNHOMES:
There were fewer townhomes listed last month - 19 new townhome listings in October compared to 46 for the same month a year ago.  Sales are down 14%, but this can be linked to fewer properties being available for buyers to choose from.  The sale price of a townhome was significantly higher last month than compared to Oct 2018 - an increase of 14%.  However, we did see a slight increase in the number of days of the market to sell which increased to 57 days from 32.  Currently, there are 45 townhomes listed for sale versus 68 in October 2018.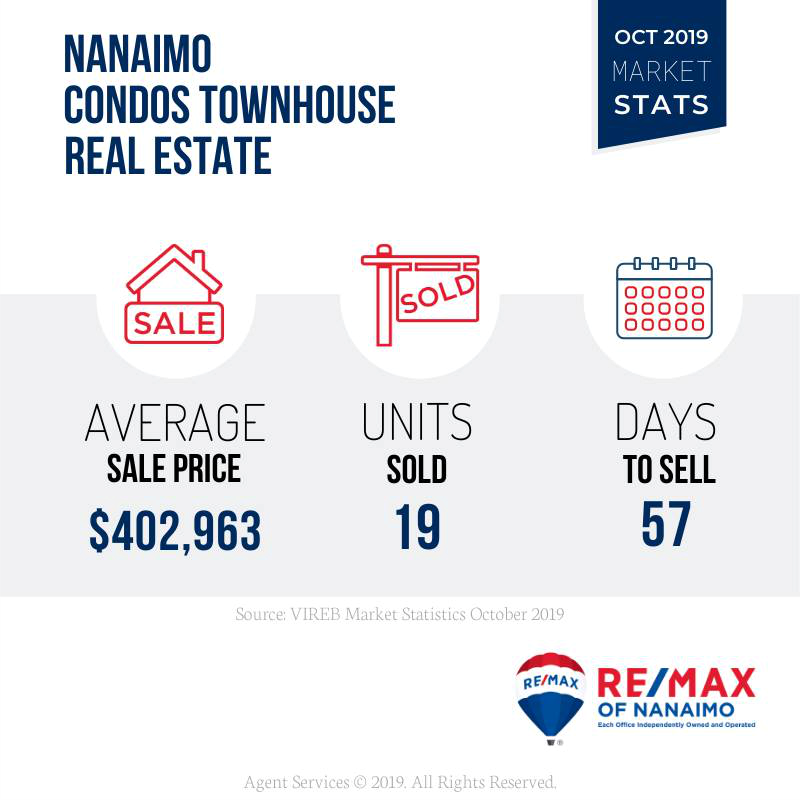 CONDOS (APT STYLE):
Much like townhomes, we are seeing much lower inventory come onto the market this past month, with 29 condos listed October 2019 compared to 83 in October 2018.  Sales were down just slightly, with 27 sales reported in October versus 32 for the same month last year.   The good news is that the total number of condos listings is actually higher with 131 active condo listings as opposed to 110 as of October 2018.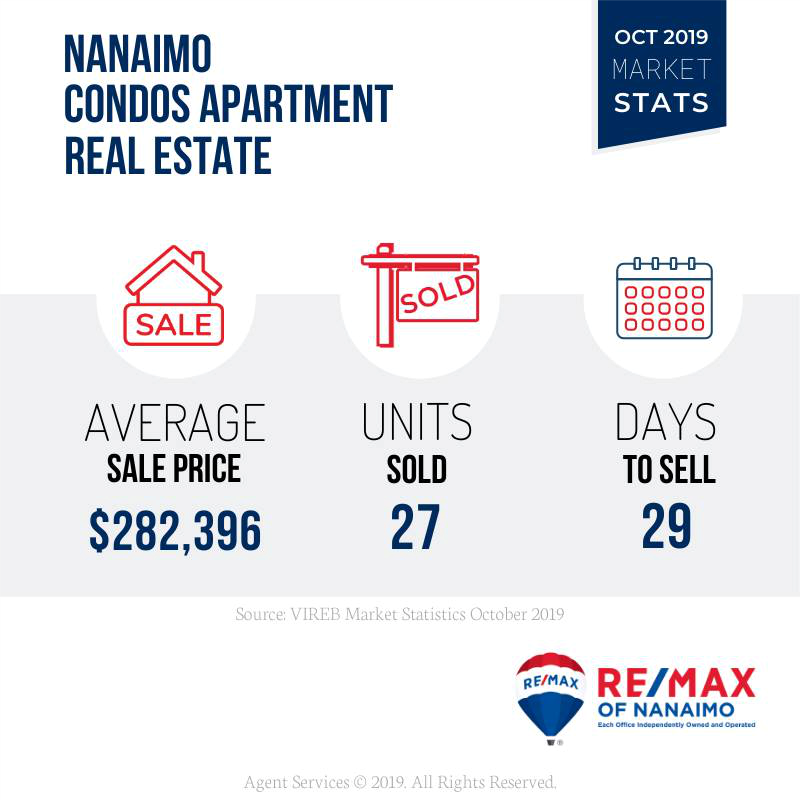 PATIO HOMES:
Although the stats show a jaw-dropping decrease of 57% in reported sales, this actually translates into 3 patio home sales in October 2019 compared to 7 in October 2018.  There are only 14 active patio homes currently listed for sale, but still more to choose from than last October which saw only 10 active patio home listings.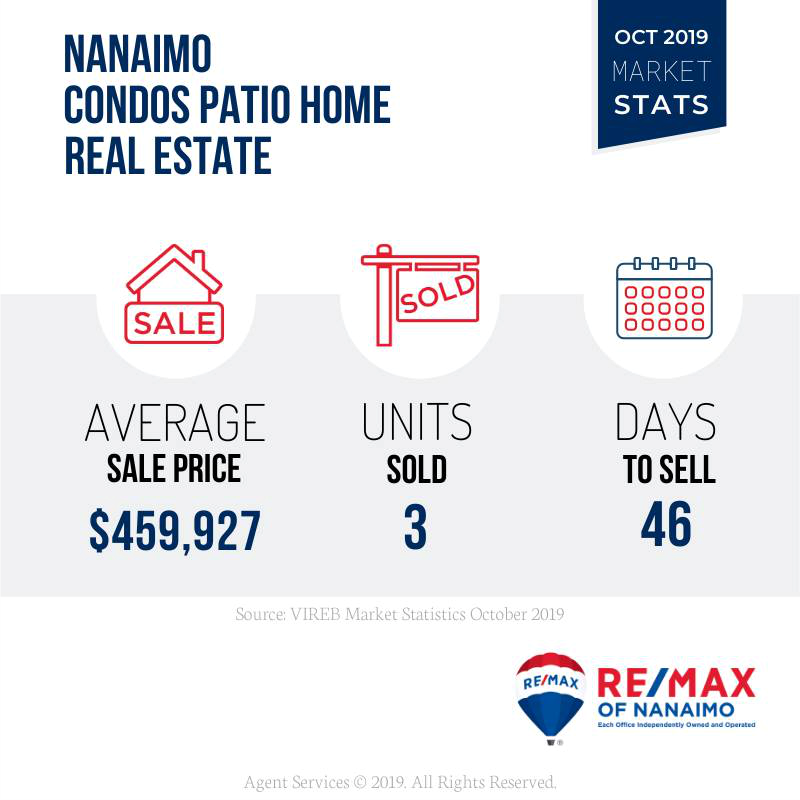 If you have any questions, or would like more detailed graph stats sent to you by email, please feel free to contact Layzell Dreger & Associates anytime.