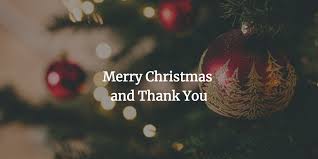 Season's Greetings!  Our Layzell Dreger & Associates would like to wish you and your family all the best throughout this joyous time. As the end of the 2019 year comes to a close, we can't help but reflect on the moments past and prepare for the year 2020 just around the corner! Thank you to all of you for making this a fantastic year.
We would like to take a moment and thank everyone who supported our recent "Share the Warmth" coat and warm clothing drive that supported our local Salvation Army.  It was amazing to see so many clients, friends, and colleagues stop by and donate items while enjoying a hot dog and visit.  The Salvation Army shared with us that we were able to help countless vulnerable residents who may otherwise have gone without a coat or gloves as our temperatures began to dip down into single digits.  As well, Layzell Dreger & Associates was fortunate to be involved in the 9th annual Garrett Paquette MOMO fundraiser that supports local needs in our Nanaimo community.  Although we lost a special friend, Garrett's memory continues to serve as a catalyst for kindness and generosity for those in need. 
So what exactly IS happening in this real estate market?  The average sale price of a single family home in October was $556,717 compared to $559,149 in October 2018.  However, it is important to note that the inventory of homes has declined by 10% over the past 12 months.  The average days to sell a home has not changed much.  It took an average of 36 days to sell last month versus 31 days in October 2018.
What can you take away from this?  If you are thinking about selling your home or property, it may be a great time to consider selling.  With fewer homes competing with yours, you are likely to attract the highest number of active and qualified buyers.  Typically, buyers looking for a home during the cooler months are serious and ready to buy.  If you are considering buying, interest rates are still low and Nanaimo's housing prices continue to remain much lower than nearby cities such as Victoria. Remember, people will always need a place to live. Our population is growing and the supply of homes in the Nanaimo area is limited because we can't make more land.  There you have it. The truth about what's really happening in the market.
Hopefully, this will help you make better decisions if you're in the market. And if you're not in the market, please pass this onto anyone you care about who you think it might help.  It would be our pleasure to assist you or someone you know with their real estate needs. 
We greatly value the personal relationship we have with you and hope that you will consider contacting us for any of your future real estate needs.  On behalf of Layzell Dreger & Associates, we wish you and all your family a joyous and Merry Christmas and have a truly Happy, Healthy & Prosperous New Year!