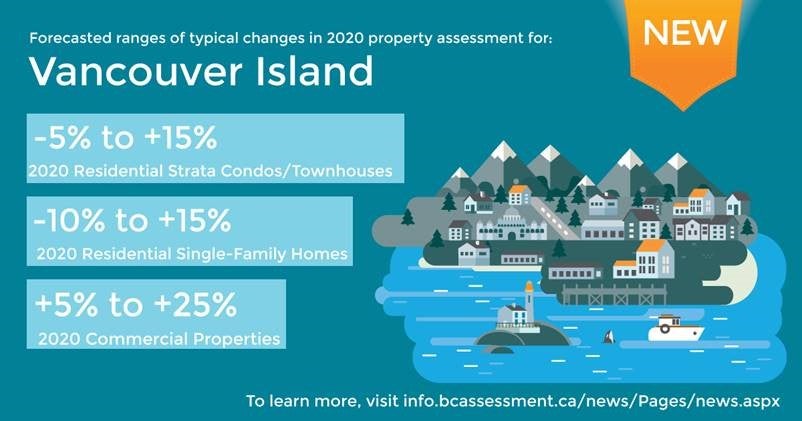 With 2020 underway, we want to ensure that we provide our clients with information that is timely, relevant and of service to them when it comes to real estate.  Because of this, our team wanted to send out a quick reminder that the deadline to appeal your 2020 Property Assessment is January 31st.  Why would you want to file an appeal?  How does your property assessment impact your property taxes?  Let me explain.

According to VIREB, the single family home benchmark price increased on average 5 percent last year, while condos went up by 4 percent and townhomes saw a 2 percent increase.  The benchmark price of a home in Nanaimo for December 2019 was $518,000.  However, many property owners have seen their assessments increase (or decrease) as much as 10 to 20 percent recently.  Home sales and listing activity are at typical levels according to VIREB.

It is critical to determine if the assessed value of your property was correct as of July 2019.  There are 2 reasons to appeal.  You should consider appealing your assessment if the value is too high compared to other similar properties.  Another reason to appeal is when your property is being unfairly assessed compared to your neighbors.

Here is a general overview of how property assessments impact property taxes: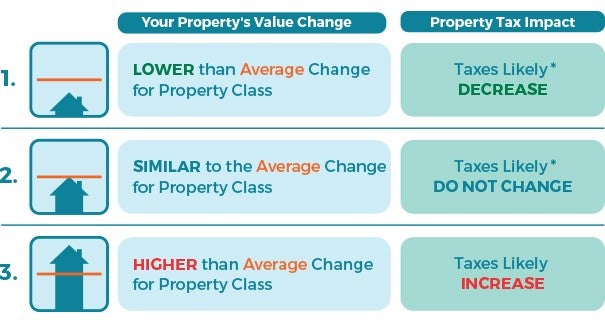 If you have questions about your property assessment, or would like us to provide you with a list of relevant and comparable sales, feel free to contact us today at 250-585-2601.  Additionally, we can let you know what the current market value of your property is.  It is important to keep in mind that your property assessment is not an accurate reflection of what your property is likely to sell for today.