Easter: Helping Our Community One Person at a Time
Posted by Cody Dreger/Dustin Layzell PREC* on Friday, April 10, 2020 at 3:15 PM
By Cody Dreger/Dustin Layzell PREC* / April 10, 2020
Comment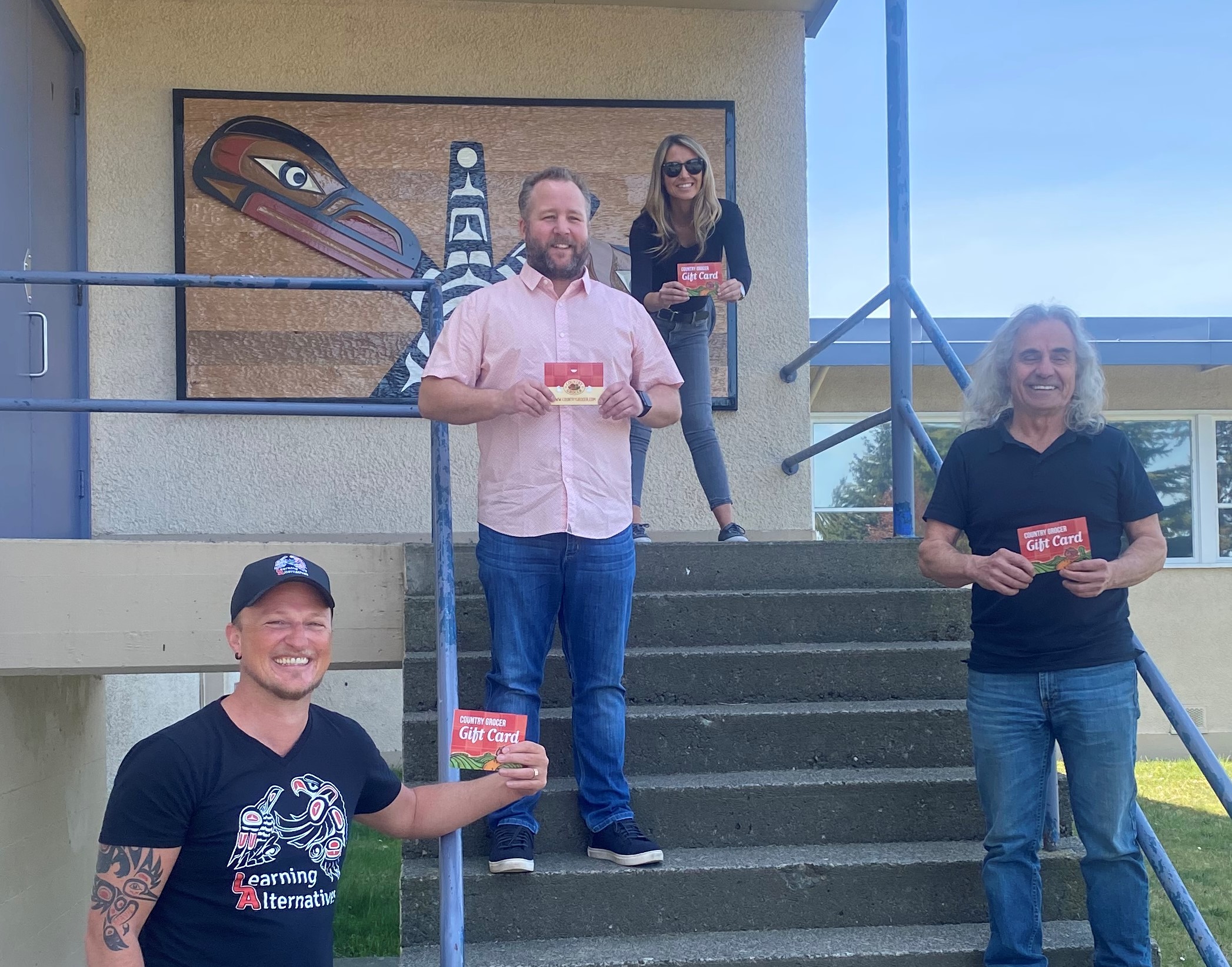 I hope that everyone is looking forward to this beautiful weather continuing through the Easter holidays. As a real estate professional, my business and life have been impacted by COVID-19, but I remain grateful for my health, incredible family, and the opportunity to be a part of supporting the very community I am proud to work and live in.

As many of you are aware, I am involved with the Garrett Paquette Fund in memory of a very dear friend whose life was taken far too soon. An endowment fund was created to provide annual grants to help people in our community. During times like this week, I have never been more proud to spread some compassion and hope to some vulnerable residents. As Scott Adams once said, "Remember there's no such thing as a small act of kindness. Every act creates a ripple with no logical end."

Yesterday, the Garrett Paquette Fund for Families in Need was able to donate $1,600 in Country Grocer gift cards to Learning Alternatives in School District #68. These gift cards will be distributed to students at Woodlands and John Barsby schools, and provide nutritious food to those in need. We cannot expect our youth to embrace education (especially now being online) with an empty stomach.

Some people will ask if their donations to charities make a difference, and I can honestly say that they absolutely can change someone's life. I would like to take a moment to express my profound appreciation to EVERY person who has volunteered, supported through their businesses, and purchased a ticket to attend the Garrett Paquette Seafood Extravaganza fundraiser each year. I know that Garrett would be incredibly proud of his legacy of giving.

Dark days don't last, but the stories of kindness and compassion do. We are in this together, stronger than we ever thought possible. I love my community for its resilience, passion, and generosity. Stay safe and enjoy your Easter weekend.