Helpful Links & Updates: We Are In This Together
Posted by Cody Dreger/Dustin Layzell PREC* on Friday, March 27, 2020 at 2:22 PM
By Cody Dreger/Dustin Layzell PREC* / March 27, 2020
Comment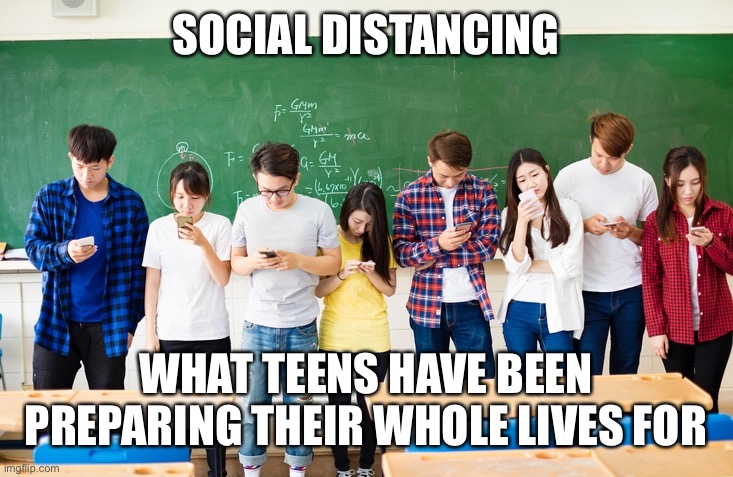 In an effort to try to make sense of all of the provincial and federal government proposed assistance to individuals, families and businesses, I thought that it might be helpful to provide some updated information as well as some links. The COVID-19 virus has quickly dominated our livelihoods, our conversations, and our daily routines. It can be difficult to navigate facts from falsehoods online, so we hope that this makes it a bit easier to access important information. For Layzell Dreger & Associates, we continue to serve the real estate needs of our clients, while ensuring that our real estate team remains connected to the residents and community we proudly serve.

SMALL/MEDIUM-SIZED BUSINESSES & EMPLOYEES:
Earlier today, the Prime Minister announced a major change for small to medium-sized businesses. Small businesses will now be able to receive up to 75 per cent in federal government funds in order to keep paying their employees during the COVID-19 pandemic – up from the previously announced 10 per cent subsidy plan. In addition, under the new Canada Emergency Business Account, storefront businesses will also qualify for up to $40,000 in loans which will be interest-free for one year, with up to $10,000 forgiven, he said. Business owners will have until June to pay GST and HST payments while taxes on imports will also be suspended. The subsidy is only available to Canadian-controlled private corporations or businesses who are paying salary, wages, bonuses or remuneration between March 18 and June 20.

CLICK HERE to visit a helpful link from the government website with links to all COVID-19 assistance programs and services being offered relating to businesses and employees.

BC SCHOOLS AND PROVINCIAL UPDATES:
For British Columbians, there are many concerns with respect to schools set to resume after Spring Break, but no definitive direction from the BC government as of this morning with respect to how schools will be operated (either remotely or in-class).

As we await an update, CLICK HERE to view helpful information about our provincial responses and contact details that is updated regularly.

LANDLORDS & TENANTS:
For landlords and tenants, there are some sweeping changes being put into place to ensure everyone's safety. The Province is implementing a number of additional measures to keep people housed and protect their health. The full list of immediate measures includes:
The new temporary rent supplement will provide up to $500 per month, paid directly to landlords.
Halting evictions by ensuring a landlord may not issue a new notice to end tenancy for any reason. However, in exceptional cases where it may be needed to protect health and safety or to prevent undue damage to the property, landlords will be able to apply to the Residential Tenancy Branch for a hearing.
Halting the enforcement of existing eviction notices issued by the Residential Tenancy Branch, except in extreme cases where there are safety concerns. The smaller number of court ordered evictions are up to the courts, which operate independently of government.
Freezing new annual rent increases during the state of emergency.
Preventing landlords from accessing rental units without the consent of the tenant (for example, for showings or routine maintenance), except in exceptional cases where it is needed to protect health and safety or to prevent undue damage to the unit.
Restricting methods that renters and landlords can use to serve notices to reduce the potential transmission of COVID-19 (no personal service and allowing email).
Allowing landlords to restrict the use of common areas by tenants or guests to protect against the transmission of COVID-19.

CLICK HERE for a link to COVID-19 details relating to landlord and tenant assistance.

We have safety protocols in place for showings of all of our listings. For occupied homes, we will have protective gloves, booties for shoes, disinfectant wipes, etc. for buyers and agents. As well, we have worked closely with our videography team to provide 3D Matterport virtual walk-thrus for upcoming new listings. An example of this technology is showcased with our brand new listing at 7461 Elizabeth Way listed yesterday for $624,900. CLICK HERE to view the entire home and yard without leaving your couch: https://my.matterport.com/show/?m=Ds843YeisCg&brand=0
Layzell Dreger & Associates remain committed to ensuring the safety and well-being of our families, staff, and ourselves. We are continuing to list and sell properties and are happy to arrange in-person (with social distancing) or telephone/Facetime meetings to discuss your real estate needs.

If you have any questions about buying or selling, please feel free to contact us anytime at 250-585-2601. Feel free to check out our Facebook page @layzelldregerandassociates, as we will sharing inspiring and uplifting news stories that we can all use right now.

We are in this together.