Market Update & Interest Rates
Posted by Cody Dreger/Dustin Layzell PREC* on Monday, March 8, 2021 at 8:26 AM
By Cody Dreger/Dustin Layzell PREC* / March 8, 2021
Comment
Vancouver Island Market Update & Interest Rates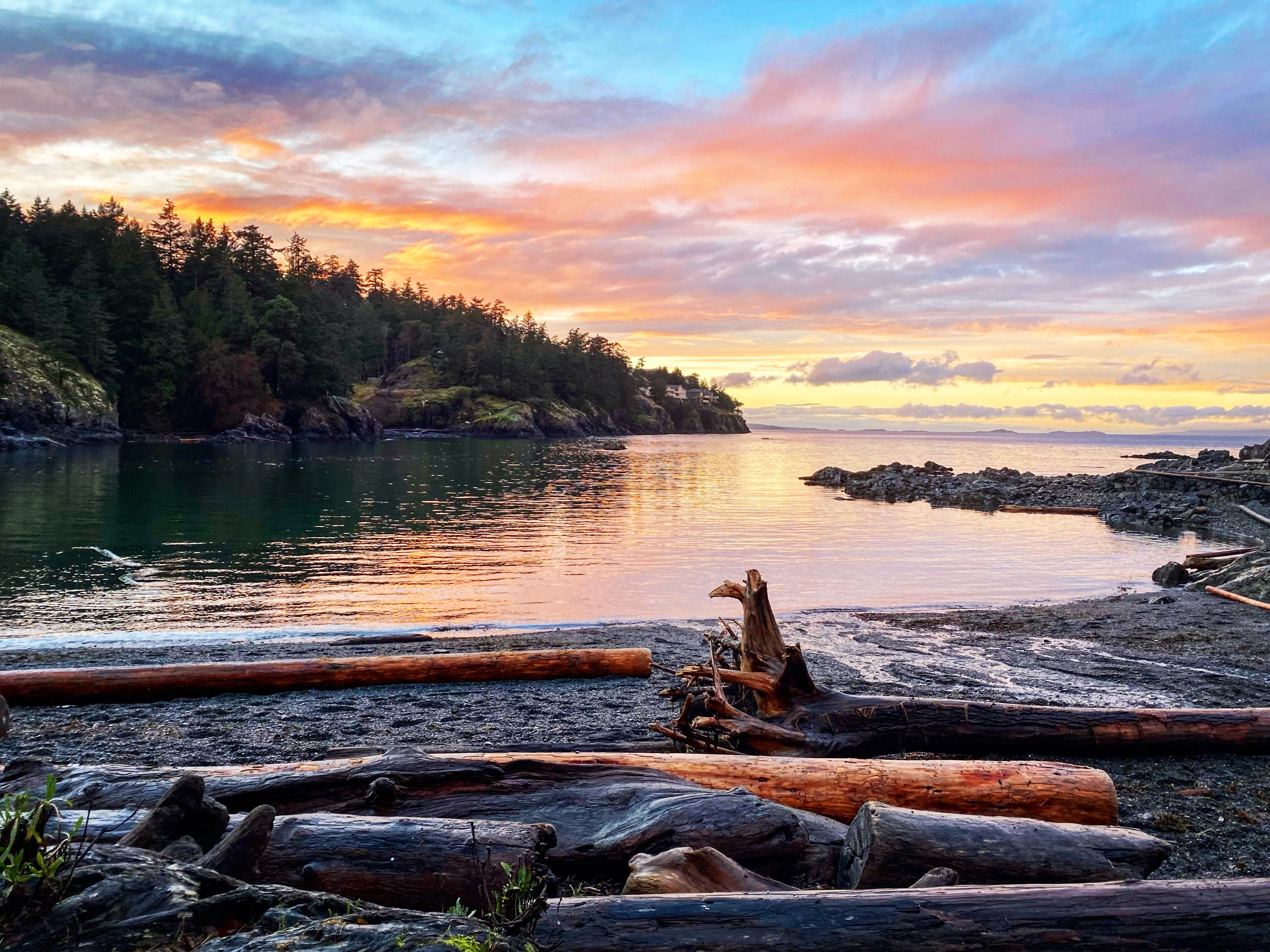 After months of rising house prices and record-low mortgage rates, the Bank of Canada issued a warning that the Real Estate market may be starting to overheat. This comes as no surprise to us here at Layzell-Dreger, as the market in Nanaimo and across Vancouver Island has been buzzing with activity. Existing homeowners are refinancing at low rates and taking that cash to make another property investment. First Time Home Buyers or those with less home equity are also benefiting from the low rates, however they are at a disadvantage when it comes to competing for sales that involve multiple offers due to the risks- such as foregoing a house inspection before the sale closes. These conditions, combined with the fact that Vancouver Island is a beautiful place to live, is drawing in purchasers from all over the Country.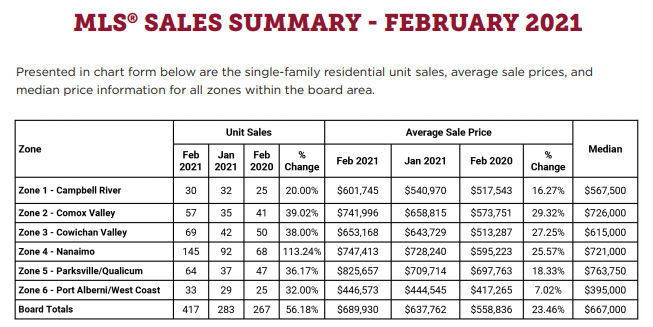 Last month Vancouver Island saw 417 Single-Family Detached properties sell on the MLS system, a year-over-year increase of 56 per cent! In the Condo/Apartment category there were 130 sold compared to 56 in 2020, which is a 132 per cent increase. Row/Townhouse sales increased by 42 percent, from 57 sold in 2020 to 81 sold last month.

The Nanaimo area had an astounding 113% increase in the amount of Single Family Homes sold this year compared to last February! Not only that, the average price of these homes, rose from $595,223 to a whopping $747,413 this year. If you are looking to sell your home in Nanaimo, there is no better time like the present! Condo/Apartments on the other hand, only saw a slight increase in the average price but did sell 37 more units than last February. Row/Townhouses actually saw a decline, with less sold this February than last February. However, the average price of townhouses did rise from $417,986 to $460,584. The lack of supply and high demand to purchase, are major factors in these median price increases.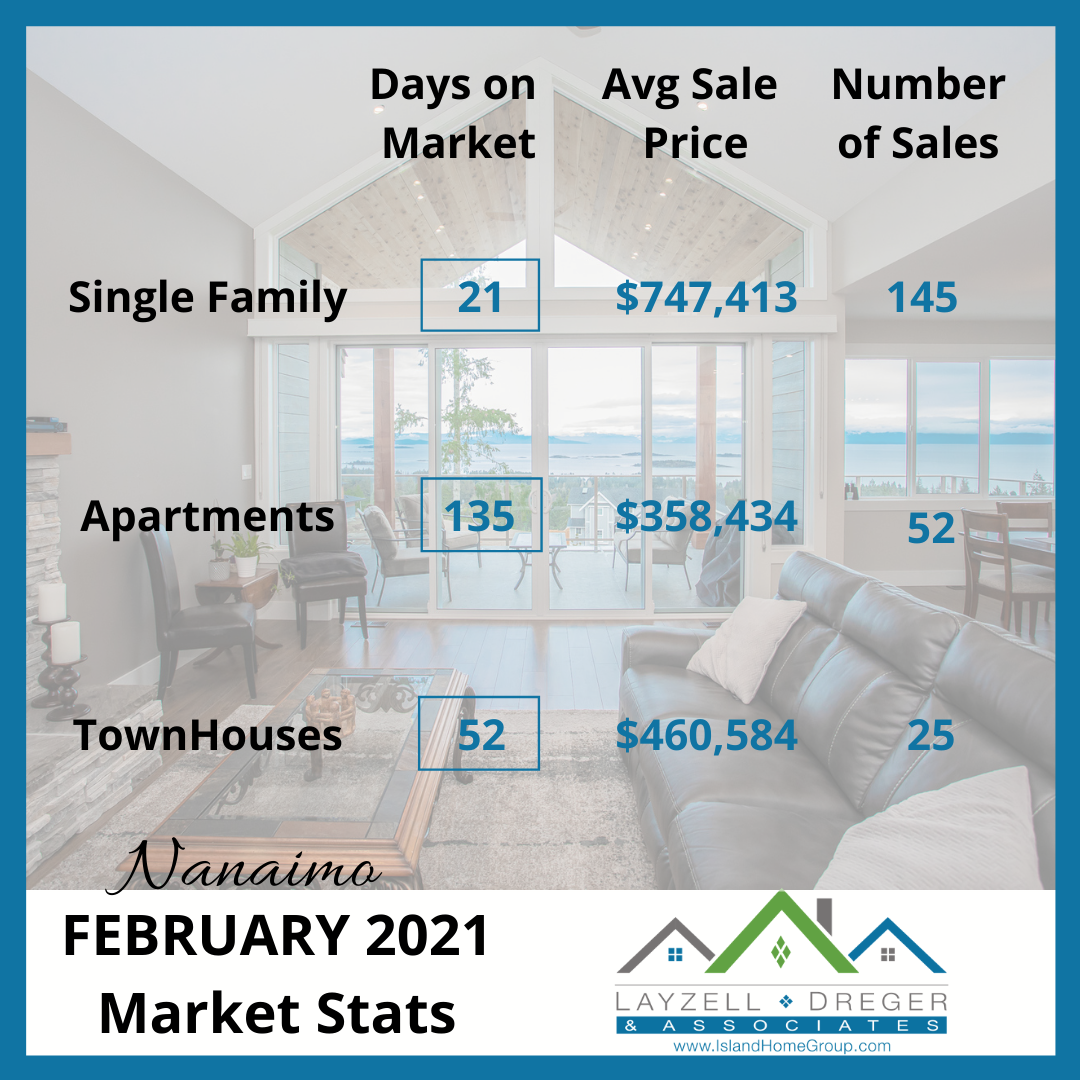 The key question is if housing prices will stabilize in 2021? The British Columbia Real Estate Association doesn't see the lack of inventory situation improving until more supply comes online later in the year. There has been talk of interest rates rising and this could impact the market as well however this is uncertain, as the bank of Canada hopes to hold off for economic recovery from COVID-19. It appears that Vancouver Island Real Estate prices are projected to remain on an upward trajectory, joining the rest of British Columbia in being a red-hot Real Estate market.

Cheers,

Cody & Dustin
Layzell-Dreger & Associates