The Hotel that Took 36 Years to Build By Hand
Posted by Cody Dreger/Dustin Layzell PREC* on Friday, April 17, 2020 at 11:37 AM
By Cody Dreger/Dustin Layzell PREC* / April 17, 2020
Comment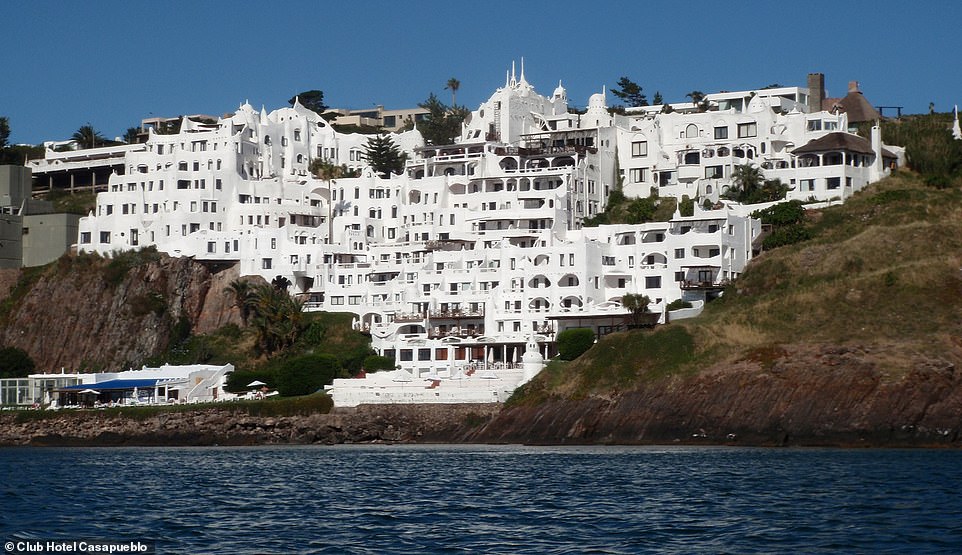 Imagine falling in love with a property and designing the most breath-taking hotel and museum on a cliff in Uruguay. Sounds pretty darn amazing, doesn't it? Well, there is only one catch. It took 36 years to build it by hand! This eccentric architecture was the brainchild of the late artist, Carols Paez Vilaro, who designed and built "Casapueblo".

With apparently no straight lines (as the artist intended), this hotel offers 13 floors with terraced rooms that are identified by unique symbols also designed by Vilaro (although we don't know how long it took for him to design the symbols). The land was purchased in 1958, and the artist relied on inspiration from those in his inner circle, that included the likes of Picasso and Brigette Bardot. The hotel's own website describes its rich history as "Molded, so to speak, with his own hands over more than 40 years, like a bread oven and defying straight lines, Casapueblo is Carlos Páez Vilaró's artistic masterpiece. Inside it, he lived, worked, and hoarded his collections. From the very start, its doors were open to visitors curious to get to know the house and its creator's works of art."

The early construction featured a storage shed and then an artists's studio made from wood. Vilaro did not have any designs done in preparation for the start of the project, and was inspired by Mediterranean bread ovens and women's bodies for the lines of the building. Some of the terraces and pathways were named in honor of other artists that influenced him, and several libraries were built from cement that were categorized by the last name of each author.

Vilaro didn't stop with the construction of "Casapueblo". In fact, he also designed the wooden furniture, lights and tableware. Even the table and chairs were hand-painted by the artist. Aware of the environmental elements, Vilaro planted by hand plants such as aloe and bamboo, in addition to countless flower beds and nesting areas for native birds. The Casapueblo's website states that Vilaro worked right up until his 90th birthday, and passed away in 2014. His wife now runs a museum at the location in addition to a 72-room hotel for longer-stay guests.

One more interesting fact about Vilaro is that one of his six children was a plane crash survivor in 1972, and survived for 72 days in the Andes, becoming one of only 16 survivors of the crash. And now you know the story behind the hotel that took 36 years to build by hand.