Few Key Questions for Buyers to Help You Get Started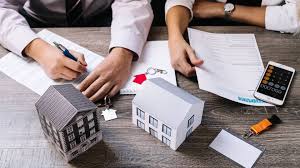 ✓ What type of home are you looking for? Single family, semi-detached? What style of home is best for you? Bungalow, split level, two storey, duplex?
✓ What about the age of the home?
✓ How many bedrooms and bathrooms do you need?

✓ What are you looking for in a kitchen, family room? Do you want a separate dining room? What is your preferred layout?

✓ What are your high priority features? Appliances, ensuite, fireplace?
✓ What other types of rooms do you need? Main floor laundry room, home office?
✓ What about storage space? Basements, lockers?
✓ Do you need a garage or extra parking spaces?

✓ Is energy efficiency important? Newer windows or a high-efficiency furnace?

✓ How is your daily commute? How easy is it to get to the places you need to go?

✓ How close do you need to be to transit, shopping, schools, hospitals?

✓ Are there any important location factors? Backing on to parks, road traffic?

✓ What size of yard are you looking for? Is the backyard important? Or is a side yard okay? What about the front yard?

✓ What other landscaping features are important? A fenced yard, play areas, pool, gardens?

✓ Is it important what direction the house faces?

✓ Who are you sharing this home with and what are their needs? For example, pets might need a fenced yard or extended family wants a separate entrance.

✓ How much do you want to invest beyond the purchase price of the home in terms of financial or sweat equity, if you can't find all the features that you want?

✓ How long do you plan to live here?That can impact the type of home, the location and how much you will spend.